Democrats of the Red Rocks (DORR) members, friends, neighbors, candidates and dedicated public servants gathered together for a pot luck, Annual Membership Meeting on Sunday, January 22, 2017, the first DORR gathering of the year.
Scroll through the slideshow below. Become familiar with your legislators and candidates. More importantly, take action. Go to the "Legislator/Legislation" tab above. Explore how Arizona creates legislation. Keep a close eye on the bills proposed in this AZ Legislation session which will end in May. Use the tools suggested. More action tools are included at the end of this slideshow. Use them to create good government and keep your eye on our democracy.
---
DORR members and members of our amazing community, joined together on Saturday, Nov. 19, 2016, to celebrate our strength and unity. Approximately 100 citizens joined together to celebrate peace and freedom in Sedona, Arizona and in the USA.

---
DORR's Annual Celebration and Fund Raiser...
Sunday, September 18, 2016!
DORR members and Democrats from local communities enjoyed the day with candidates and enthusiastic picnic goers!
Thanks to all who made this a great event!
---
DORR had a fun and successful Grand Opening
of its 2016 Elections Office!
2855 W. State Route 89A, Sedona, AZ 86336
Office Phone: (928) 239-1880
Office is open from June to mid-November, 2016.
Office hours are from 11 am to 3 pm
Monday thru Saturday

---
DORR sponsored a Spring Fundraiser to raise money for a 2016 Elections Office
Sedona area residents and DORR members celebrated St. Patrick's Day with an "after-parade" concert and lunch on March 12, 2016. The Celtic Band, The Knockabouts, entertained approximately 100 people. Nikki Bagley, candidate for State Senate, and other political representatives spoke briefly to an enthusiastic crown.

---
DORR sponsored a community education event, Looking Forward to 2016 - Restoring Sanity to Arizona
, on May 20, 2015. DORR Program Chairman, Matt Capalby, moderated an excellent panel: State Senate Minority Chair,
Katie Hobbs
; Former House Minority Whip,
Chad Campbell
; Ann Kirpatrick Campaign Finance Director,
Kevin Kirchmeier
; and Arizona Democratic Party Communications Director,
Barbara Lubin
. The panel discussions, questions and answers, highlighted political challenges and democratic party solutions for the next two election cycles.
---
DORR PICNIC AND ECO EXPO
October 11, 2015 - Living Springs Camp, Oak Creek
A great event featuring Congresswoman Ann Kirkpatrick, Sedona Mayor Sandy Moriarty, Congressional Candidate Tom O'Halleran,
Local environmental non-profit organizations and over 100 neighbors and friends
---
We were honored to host Carolyn Warner at DORR's Annual Meeting,
January 2014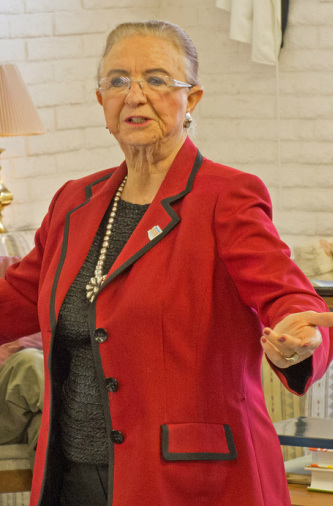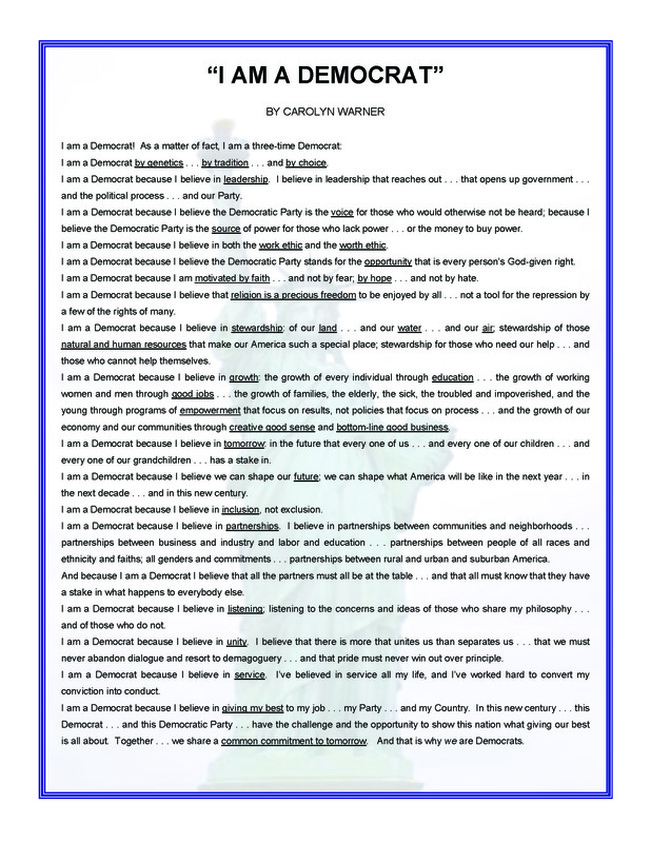 ---
Democrats of the Red Rocks Honored Club Founders with a special Founders' Day Luncheon.