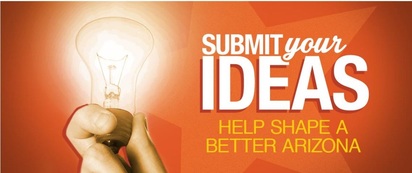 Arizona Voices
is one of the first statewide civic engagement platforms of its kind, where registered voters can rate pending legislation, discuss the issues and policies that impact our state with fellow Arizonans, and propose innovative ideas to your elected officials.
Keep your eye on proposed legislation. Raise your voice either online or in person. Show your support for measures that move Arizona forward, and share your opposition opinions for measures that will hamper democratic principles and programs. AZ Voices is a non-partison program and welcomes all civil discourse. Insulting, rude, untruthful commentary is not tolerated.
Be positive. Be supportive. Communicate effectively. Register today and participate in making Arizona government better.
---
---