Good Times!
DORR's 2015 Picnic and Eco Expo
Sunday, October 11, 2015
Living Springs Camp - Oak Creek Canyon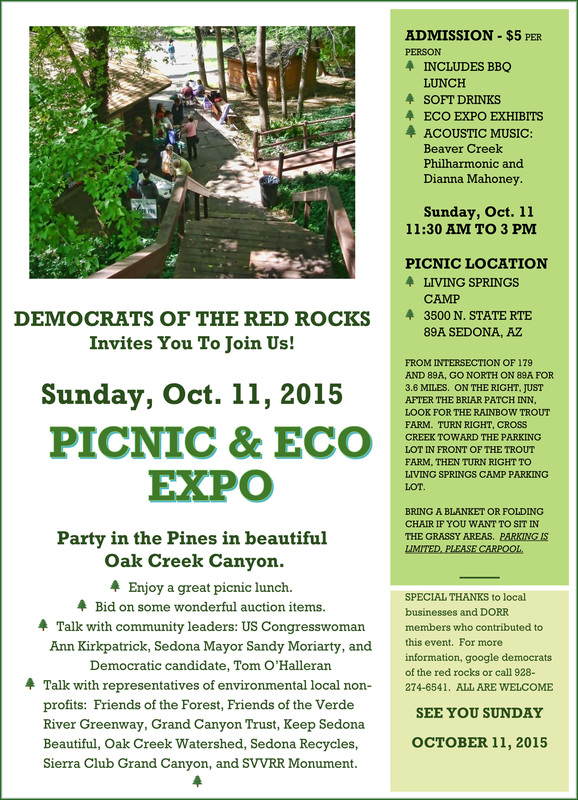 It was a beautiful day in the neighborhood for DORR members, invited guests and local non profit organization exhibitors.

Congresswoman Ann Kirkpatrick opened the event with information about national environmental efforts, Tom O'Halleran talked about local land and waterway issues, and Mayor Sandy Moriarty urged members and the community to support local recycling and land use efforts.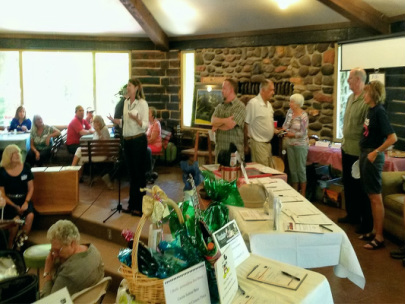 Congresswoman Ann Kirkpatrick, Sedona Mayor Sandy Moriarty, Councilwoman Angela LeFevre and Congressional candidate Tom O'Halleran lend support at DORR's 2015 Annual Picnic.
Many, Many thanks to all of the participants who added so much to this event.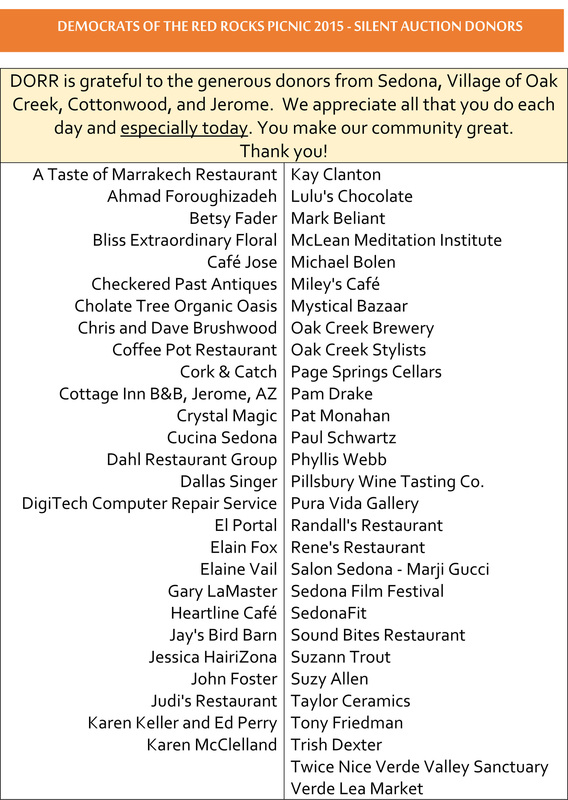 Sincere thanks for the wonderful bakers who contributed to our
Pies and Delectables Live Auction:
Barbara Litrell, Paul LeFevre, Jessica Williamson, Bill Timberman, Aurelia Simon, and Roni Jelm


Thank you DORR Picnic Committee members, Matt Capalby and Karen McClelland our MCs, the volunteer cooks and servers, the volunteer greeters, volunteer exhibit and presentation workers, and many other DORR members who made signs, set up and cleaned up.


THANK YOU ALL
AND WE'LL PARTY IN THE PINES AGAIN - NEXT YEAR!
---